Reviews, Referrals & Rewards
Our team works hard to earn your business, and we're proud of the reputation we've established. From online reviews to friends-and-family referrals, the truth is clear: Cornerstone delivers excellence. Click on the links below to access customer testimonials, share your opinion, or learn about our Cornerstone Cash Referral Program.
View our reviews on Google
The Lookers Nicole Josh
20:14 16 Apr 18
Matt C was our technician for our routine AC Maintenance, and he came out today. We were more than thrilled with his thoroughness, service, and the work performed today! We also appreciate that he was the same technician that came out for our first AC maintenance when we moved into the home. It makes us feel better since he already knows any issues or work we had done previously. He performed the maintenance, and noticed mold growing in our downstairs unit; and notified us promptly with his findings. My husband has severe allergies, asthma, and other respiratory problems so this was critical to take care of right away. We had him install the UV Light System downstairs (we already have one upstairs), and were very pleased with the outcome. We now have piece of mind that our air quality will be top notch thanks to Matt C and Cornerstone! We will not go anywhere else for these services!
Scott LeFante
22:57 13 Apr 18
We've lived in our house for over two years and finally got around to getting the AC checked out and tuned up. I'm glad we called Cornerstone. Rob W came out and did an amazingly thorough job. We found out the unit was extremely low on refrigerant and some other issues. He presented options for repair / wait and see as well as system replacement. No pressure no hassle and no shaming. After a few hours I decided to move forward with system replacement. We just paid a ton to redo our kitchen so the fact they offer financing options really helped make it an easy decision. Thank you.
Magali Merrell
22:58 21 Apr 18
Our A/C system needed some repairs, an a very deep and complete cleaning, which include every part of the system. The work of the technicians Larry F. and Jan M. was excellent and done in a very professional way.Very important the company CORNERSTONE PROS always send you a picture of the technicians that will visit your home the same day. Highly recommended!
Ryan McKenzie
14:34 07 Mar 18
We had Cornerstone out to help us figure out why our pipes were humming and do an overall check-up on our plumbing. Chris J. was awesome. He went through each bathroom, sink, etc. Cleaned drains, identified the cause of the humming issue right away, and gave us some great tips regarding the products in our home since they have a lifetime warranty. After the check-up, he gave us a quote on a few of the issues that would have been beyond my expertise to repair. He was actually able to fix those issues in under an hour after giving the quote. Highly recommend Chris J. and Cornerstone.Ryan
Sebastian Ball
16:33 08 Mar 18
Martin and Austin came out and performed incredibly well. They did a flame repair for literally half of the cost than another plumber had estimated. The professionalism exhibited by Martin was second to none I have experienced recently and I am so glad to have met both men who came out. The office staff were all very pleasant. I spoke with gennine, Angie, and I believe a Ryan as well and they all had great customer service and friendly guidance for how to move forward. I also spoke with Miguel about some pricing options for a repair and when I called back they were adequately noted in the file for me to benefit from. Will recommend! As a project manager in the area, I will certainly use them again. Thank you!
Nicole Looker
20:50 04 May 18
We use Cornerstone Pros for all of our home needs, and today it was for Electrical. We had a breaker that kept flipping every time we would use the outlets in the room. My husband thought the breaker just needed to be replaced, but since we do not have alot of experience with electricity, we called Cornerstone right away to schedule an appointment. I called at around 10:00PM, and a few minutes later, we had an appointment scheduled for the next day. The same electrician, Terry H, who has serviced our home before was the one who provided the service today. We are super thrilled he was the one who came again as he knows our homes history. That just adds a special touch to the service, and makes us feel more comfortable as homeowners. He is very knowledgeable, friendly, and upfront about what is going on. The issue was fixed within minutes, and we were more than thrilled! Super glad we decided to call for peace of mind and now we no longer need to worry about this!
Carl Seward
16:01 29 Apr 18
Kiel was very professional and honest. Very personable and did the job with perfection. He also helped us make sure we were getting the best for our money. I would highly recommend Cornerstone Pros, and especially Kiel!
Stacey meyers
11:45 13 May 18
Had an AC issue and found Cornerstone on the internet. They had GREAT customer feedback and I noticed that they offer a military discount, so I called! James was at my house within 4 hours and I couldn't have been more pleased! Not only was the young lady that answered the phone one of the most courteous people I have ever talked to at a business, James was amazing! He answered ALL of my questions (and there were a lot of them) and he fixed my issue, with a smile on his face!!! Cornerstone is a one stop shop with great people that know what they're doing and that know how to treat their customers! I was so happy, I signed up for the PM program! Thanks James!!!
Linda Galka
17:39 11 May 18
Entire Staff that we spoke with, from Ryan in the Office to Rob W @ our initial appointment, as well as Daniel N and J.P. on the day we had our new air-conditioning system installed; provided excellent service. They were all very professional, courteous & knowledgeable. We were impressed from the start with the communication, the text message/picture & ETA of Technicians. We had all questions & concerns answered; we actually learned a lot during this experience. Richie & I would not hesitate to recommend your company or use them again moving forward.
Alice DeVille
13:00 14 May 18
I had the pleasure of working with Gary Capes on May 10 when he arrived to check out my home's plumbing system and drain the water heater. Gary is knowledgeable, courteous and personable. He showed me the location of shut-off valves and explained his steps along the way as he inspected all the plumbing. Gary also adjusted the water level in one of the toilets and answered my questions as he checked each room. My home had nothing to repair at this time. I appreciate his straightforward responses and his attention to customer service and look forward to working with Cornerstone in the years ahead.
rafael caraballo
19:34 15 May 18
I spoke with Daniel N. on Chat to request service. Mandy called and connected me with Shelby for scheduling. She explained what to expect when they send someone out. James W. arrived right away at the beginning of the 4 hr window. Everyone was very polite and very professional. All were well informed and gave great quality service not to mention a great price.
Linda Tullos
18:35 20 May 18
We have been pleased with the service we have received from Cornerstone for the past four years. Most recently, we had Pete T install 2 coach lights on the front of our garage. He and his assistant were very friendly and congenial. They seemed very confident in their work and did a very good job. We would recommend them and cornerstone electrical services.
Kenneth Fernquist
15:49 25 May 18
I would recommend this company be one of the first that you call. They do everything they can to provide you with the best and most professional service.We had them install our AC, and when it needed work, they quickly resolved the problem. The only reason that I cannot give 5 stars is because a technician recently gave us a misquote, and the prices were a little steep on a recent job. That being said, the company has been very understanding in this matter and has gone out of their way to try to resolve this problem. If you need quick and reliable service at (usually) reasonable prices, then you cannot go wrong with Cornerstone Pros.
Michael Glisson
16:49 20 Jun 18
I have been a customer of Cornerstone for about 10+ years. Like any business, you have varying degrees of service levels with knowledgeable people. Today was an exception! Alvino M. was the technician doing a maintenance check on our AC unit. By far one of the best, most informed and professional employees that I have met with Cornerstone. He took time to review what he found, and based on information I shared with him some solid recommendations. No high pressure sales approach. It was easy to see he is very passionate about what he does.Angie, the office staff member is always professional and friendly. She is responsive to your concerns and follows through as she says she will! Very pleasant experience today!!!
Krystal Bethea
04:16 24 Jun 18
Our AC stopped working on Friday, so we called Cornerstone on Saturday afternoon and were able to get a tech to come out between 8pm and 1159pm. Daniel M was our tech. He called when he was on his way and arrived as scheduled. I told him what the problem was and he immediately understood what I was trying to tell him. He fixed the problem that there appeared to be with the inside unit and went outside to check the main unit. He suggested that we put some Freon in the system based on the problem and told me the cost up front. After about 10 minutes he came back inside and said that the system would not take any Freon and there may be a problem with our blower. He suggested we ride out the night and see if the system cools. He said if it does not cool try turning the units off with the breaker for 10 minutes then turn them back on to see if the system resets. If that does not work he said give them a call Sunday. Also, the service charge is good for 30 days. Which means If they come back out we only pay for labor or repairs. Daniel M was very nice and professional. He came in got the job done and was knowledgeable. I was very comfortable with him in my home and would definitely recommend cornerstone again. Thanks for coming out so late KUDOS TO DANIEL M.
Ashley Oliver
03:54 29 Jun 18
Scott was very nice and he explained everything in detail. He even told us about a few issues that we had with the system. We've only been in our new home 2.5 years and the ac has been having issues since the beginning of the year. Thanks to Scott we received a new thermostat and it's back cool in our home again. Thanks Scott for all your hard work and coming out so late. I recommend Cornerstone!
George Navedo
18:29 15 Jul 18
Great job repairing my air conditioning unit. Service was thorough and completed in a manner that exceeded expectations. Technicians arrived at time designated, was personable, knowledgeable and overall very professional. It is difficult to find now days technicians and companies that provide such outstanding service like Cornerstone Pros .
Sarah Bridges
19:04 17 Jul 18
Hanna got us setup on call for first available right away. Then I was sent a detailed text when the technician was dispatched that even included picture I.D. Reece got here quickly, was very polite and let me know their rates right away. He diagnosed and fixed the problems quickly and at a fair price. I will definitely use them again and highly recommend them for you plumbing needs.
John Maruszak
15:30 19 Jul 18
Typical Florida day - hot and muggy. Of course, that's when A/C issues are bound to occur. Came home from shopping, see water dripping from garage ceiling - oh, boy -here we go!Checked drain outside, it is flowing - slow; but flowing - obviously too slow and something is clogged. Called Angie at Cornerstone. Polite friendly and concerned. She was able to get me scheduled quickly, and shortly, Michael the technician appeared. We quickly reviewed the problem - discussed what I had seen and done and within a few minutes he was able to locate the cause of the problem. He cleared the blockage at the coil drain and also cleared the pan drain & line out and was done in minutes. KUDOS to Angie & Michael and thank you for your usual excellent service!
DeAnna Helman
15:29 21 Jul 18
Everyone was Great Pam called right away. Dispatched the tech and called to notify me he was on the way Martin was professional and did a fantastic job. He kept us informed he walked us through what he was going to do and let us know the cost upfront. Our plumbing is freely flowing again. Very happy with cornerstone plumbing. Will not hesitate to call again!
Erin Whitley Williams
21:18 01 Aug 18
Recently had Cornerstone provide a plumbing inspection benefit through a service plan I have from a previous service. Reese came out and did a fantastic thorough job of inspecting the house. He educated me on so much that I needed to know as a homeowner and then provided estimates for the future work I'll need done to bring my old house up to date. All estimates fit within researched and expected costs. I've been so happy with the quality of work that Cornerstone is my go to team for AC, electrical, and plumbing. Highly recommend!
Tony Sorrentino
00:00 06 Aug 18
We had a couple different services from Cornerstone, electrical and plumbing.Both Pete and Gary were great.We had to cancel our first appointment. Not a problem.After re-scheduling, they sent an email to confirm and then again on the day of the appointment.Both techs called us when they were on the way.Each of them helped identify a problem my other handyman had missed.Very professional. Gave me options. Didn't mess around. Great guys.We also have an AC contract with Cornerstone. they've been terrific each time we've called.
Jewhu Contact
19:49 06 Aug 18
Martin was awesome, super nice. Did everything he needed and let me know the whole way. Gave me lots of great info, made sure I knew where basic things were or how to turn them off. Gave me great info about service and product costs. No sales pitches, no fluff. Just gave me straight answers, answered all my questions no problem. Very happy I have gone with Cornerstone twice and have a 3rd visit already planned with the electrical side!
Keith Theisen
14:15 21 Aug 18
We have used Cornerstone for our AC needs for almost a decade and have always been very impressed with the quality and friendliness of their technicians. We really love their new tool that lets you see EXACTLY where the technician is on their way to you. No more waiting and wondering when they will get here.They have now added plumbing and electrical to their services so when we had 2 clogged drains they were the first one that we reached out to. Martin showed up and he was nothing short of phenomenal... so friendly and patient with all of my many questions. He gave me lots of ideas to save money on some of our other plumbing concerns such as getting back with the manufacturer to replace a failing faucet first rather than buying a new one and getting back with the contractor that installed our shower to have him make the corrections we needed under the warranty that General Contractors provide.He was very efficient and had our issues fixed quite quickly. He also shared some ways to save more through their maintenance plans. We found them to be a pretty good deal and signed up for one that includes regular inspections of our AC units, electrical and plumbing as well as discounts on trip charges and parts costs.My wife and I highly recommend Cornerstone. They have always been our go to... and they do not break the bank... or even try to.
Dave Lynch
19:10 11 Sep 18
Daniel and JP were my Installation Techs. They were very polite and professional, and did a very thorough job. They were delayed by hard rain and stayed well past when they should have left to complete the install, and cleaned up very well before they left. Daniel emailed me the receipt and Permit Inspection requirements with photos of the completed job. I also talked with Pam and Stephanie at the office, and they were very responsive and helpful, and called me back immediately with answers to my questions. My only regret is I got other written estimates only after I committed to Cornerstone, and some prices were better, but the company has a very good reputation and after speaking to the Service tech initially ( Robert) , he convinced me it would be beneficial , based on their track record, and experience. I trust they will not fail me in any way .
Robert Meder
18:10 11 Oct 18
Needed some plumbing work. Very satisfied with the work which was done for a fair price. Reese who did the work is very competent and explained the work being done.HAD MY SEMI ANNUAL AC CHECK DONE BY CORNERSTONE. ROB, THE TECHNICIAN, DID A VERY THOROUGH JOB AND EVEN CHANGED THE AIR FILTERS AND THERMOSTAT BATTERIES. CORNERSTONE IS A GREAT FIRM TO DEAL WITH FOR YOR AC, PLUMBING, AND ELECTRIC NEEDS.
Jeff Thiel
22:06 11 Oct 18
Our experience with Cornerstone was very positive. They called first and showed up on time. The team member who came to our home was polite, professional and efficient. We recommend them and we will certainly call them again should the need arise.
HARRY KAPLAN
21:57 12 Oct 18
Pete performed our semi annual electric checkup and was very good. Checked everything methodically and made sure all was in order. Very friendly and knowledgeable. Excellent employee.
JOEY Cent
23:51 25 Sep 18
Daniel N. and JP installed our new a/c unit. Both were professional and courteous. They arrived on time and began task promptly. Upon completion, they were informative on what they did and explained the operation of our new equipment. We were satisfied with the overall experience. Would highly recommend them.
Carol Gesek
15:22 23 Oct 18
Ronnie M was just here, did a thorough AC inspection and found I needed new capacitor. I also decided to get a new Start Kit installed, he explained it all in detail and went right to work. I would recommend Cornerstone and Ronnie for any of your AC needs. Very personable young man!
Dennis Kato
17:31 23 Oct 18
Always courteous. I make the appointment with ease. Receive two text messages prior to the date of service. Get a phone call from tech when he expects to arrive. On time. Wear plastic covers over shoes to help reduce tracking in dirt. Knowledgeable, helpful, courteous. Excellent service
Dobe Mom
13:37 25 Oct 18
We had an emergency due to a water leak in our front yard. We called Cornerstone Pros. and were very happy with the quick response. Reese was our service tech. He was very knowledgeable and respectful. He gave us our estimate and arranged for the crew to come in and do the necessary work. Our problem was resolved that afternoon. We will definitely call Cornerstone Pros. in the future.
Sue Ann Wolff
14:51 25 Oct 18
As a new homeowner (just past warranty period), I was feeling a bit overwhelmed when I heard a drip coming from underneath my bathroom sink in the middle of the night. A Google search for plumbers in my area gave me a list that included Cornerstone. I'd seen their vehicles on the road and figured they were at least worth a call. I was pleased with (and relieved by) their promptness, professionalism, and courtesy from start to finish. Although I don't want any more plumbing problems, I know when I do encounter another drip, I'll be in good hands with Cornerstone. Thanks for taking care of things for me.
Ashley Thomas
14:20 02 Nov 18
Cornerstone Pros did an amazing job re-piping our home. They came in with a plan, walked me through step by step to make sure i was okay with all that had to be done. Danny (My technician) was extremely polite, and answered all questions and concerns i had. They were in and out in three days. Danny made sure to test everything for me, and make sure i was satisfied. He even cleaned up, and vacuumed the kitchen and bathrooms once the job was complete. I would recommend this company to anyone needing plumbing assistance.
James Doyle
17:38 07 Nov 18
I originally called Ierna AC and received a quote from them. Cornerstone was more expensive, but they were willing to price match. Matt from Cornerstone was extremely nice and was willing to just sit down and talk for the longest time! He was a very happy guy and knew what he was talking about. His personality won me over, and so we decided to pursue Cornerstone for a new AC unit.During the day of install on 11/7/18, Travis and Josh recently came and installed a new AC Unit, and all the bells and whistles 🙂 They were professional and courteous, and extremely helpful. Highly recommended 🙂 Hope you have a wonderful day and thank you for reading :)God bless,-James Doyle
Monica Sargeant
16:15 09 Nov 18
My field service, Josh S., did a super job explaining the details of what he would be doing for my A/C inspection. Josh was quick and did a super job! He even gave me advise on when I should be changes my filters!Hannah G., scheduled my service and kept me informed on all the need information. Thanks Josh and Hannah for making my experience with CORNERSTONE a GREAT ONE!
Sheila Sumaylo
14:19 15 Nov 18
Cornerstone Pros contacted me to set up appointments for my periodic inspections of A/C, plumbing, and electrical items. Their employees are all very knowledgeable, helpful, and respectful. Martin walked me through the various options to renewing my level of services provided. I have always had great service from Cornerstone and recommend them very highly.
Kathy Holmes
20:41 17 Nov 18
JP and Daniel did another great job for us today! Very polite and efficient. They got the needed work done in a timely manner and explained everything thoroughly. They made a difficult project seem so easy! We are very glad to be Cornerstone customers.
Karla Aguayo
23:00 17 Nov 18
As first-time homeowners it can be very scary trusting professionals with home improvement. James was very patient in assisting us and knowledgeable in product specials. We are confident this is the start to a wonderful business relationship, thank you! We had a great experience working with Cornerstone
Wayne Coe
22:28 12 Dec 18
I just had a service call because my compressor would not start even though the air handler was running fine. Brandon, the service technician, arrived exactly on time and performed a quick diagnosis and fix. The best part was the detailed explanation that he took the time to explain why the system worked the way it did. I'm now a more educated and satisfied customer.
Elizabeth Flannery
16:49 20 Dec 18
Awesome company! Called in a panic after another company was a no show and they sent a tech out the next day. Kevin was on time, courteous and explained everything fully. He was even super friendly to my two year old and completely understanding when my dogs wouldn't stop barking. He emailed me a detailed receipt (including pictures of the work) just an hour after completing it. The price was higher compared to other places I called, but I'd gladly pay more to receive such awesome customer service.
Ivelisse Hulbert
21:53 02 Jan 19
Josh was very thorough in his service for the ac unit.He explained what he did and gave recommendations from the numbers he obtained according to the input the unit was giving. His manner was courteous, professional and he exuded confidence in his job. Very satisfied with his service and the company itself.Gary has a very professional demeanor. He was very methodical in his inspection of the plumbing. He provided estimates for the future. Very well pleased with his service.Rory inspected all the electrical outlets including the electrical panel. He was very meticulous as he went throughout the whole house. He went the extra mile to figure out why one of the outlet was not working and fixed it right then and there. He conducted himself in a professional manner. Overall I am very pleased and satisfied with the 3 technician that came to my house. Will keep using Cornerstone . They are a very professional company.
2yanks2dj
18:18 03 Jan 19
We had a leak somewhere in our kitchen...the cement between our tiles were damp. We thought that maybe it was the waste line. I called Cornerstone and spoke to Angie who was incredibly friendly and scheduled us for the following day (today) between 8am and 12noon. Danny and Mark showed up at 9am and found the leak right away, not at all where we thought it was. It was a cold water line leak which Danny showed to us. We didn't even realize how soft the sheet rock was. He cut a small neat square right where the leak was and repaired it. And while they were here we had them replace our broken garbage disposal. They were knowledgeable and professional. This company never disappoints...Thank you Cornerstone and thank you Danny and Mark for your friendly expertise. Reasonably priced too!
Steve C
10:36 17 Jan 19
Everything went perfect from start to completion with the service and repairs needed. I was able to obtain an appointment quickly, the technician (James G.) was here right on time and explained the whole process and what the problem was. My heating repairs were done about a month ago , but I wanted to wait until I needed to use the heat again several times to test it. Well, it is 37 degrees outside in Tampa right now, but my heating system is working perfectly inside. Thank you James G. and Cornerstone for the quick and efficient and professional service and I will surely call you again the next time I need your expertise.
Bob Sadler
20:07 23 Jan 19
Called late on a Tuesday and received a Wednesday morning appointment. Rob, the tech who arrived, was very polite and professional. He put on shoe coverings as he entered my home to prevent dragging in dirt on his shoes. He was able to setup my new smart thermostat to have it work its best with my AC heat pump system. He also did a thorough system check and confirmed it was all up to par. I would recommend Cornerstone Pros for all of your heating and cooling needs.
KeySure Paridwal
22:12 23 Jan 19
It was wonderful and great experience with your service team. There were very knowledgeable and professional.I feel having such great high skilled services staff is great asset to the Cornerstone Pros.Denial and JP were truly amazing and great Team work. Everything was very smooth and well organized. Thanks for Morgan.It was an overall amazing experience.Keep up the good work!Thanks,
Carita Wells
15:03 30 Jan 19
Angie on the phone and Gary Capes the repairman BOTH did an outstanding job.Angie called in advance to explain details. She was super polite & clear.Gary was on time, explained what he was doing, gave me options, answered all questions and did a terrific job. He has 30+ years in plumbing & knew all the answers. My toilet works like a charm. In addition, he was kind enough to attach the chain to the flapper which had come unattached in my other toilet.I will be using Gary always in the future!
Susan Black
20:17 21 Feb 19
Incredibly prompt in providing a very competitive estimate. Everyone that I've been in contact with has been delightful. Rob was very personable, honest and knowledgeable. Angie, very polite, responsive and professional. Kudos to Cornerstone for having an engaging hold message, I learned of their plumbing and electrical services through this avenue. We've scheduled our plumbing visit for Tuesday! Will be making AC decision by Monday!
Regina Turgeon
03:23 14 Mar 19
I wanted to give a big thank you to Pete and Chris for helping me get my outlet installed outside for my car charger. They both showed up on time, Chris even showed up a little early. You can actually track their truck to see how long it will be before they are at your house, which is pretty cool, as I haven't seen that from any other company. They were very professional and did a great job with the location of the outlet too.
Greg Sandoe
13:14 29 Mar 19
Daniel N and JP were very professional and kept us informed throughout the installation. The team notified us prior to arriving and arrived at the time promised. They provided us with all of the information that we needed to confidently operate our new A/C system which has a sophisticated control system with many features that we can use to manage our comfort and electric bill. After the job was completed, they cleaned up everything. You would have never known that they were there except for the new A/C. I would recommend Cornerstone Pros to anyone with an A/C need whether it be maintaining an existing system or installing an new system.
Kristen Swanson
02:10 06 Apr 19
Rob came out today for routine maintenance on my AC unit. I just purchased my house, and had a lot of questions. He was amazing! I unfortunately had some unknown issues with my ac unit, but I am so glad to know that Rob and Cornerstone are upfront and honest, a rare trait these days. I got the gold plan to check my electric and plumbing too. Way better (and less expensive) than my home buyers inspection! Thank you Rob!
Christina Grimaldi
16:11 16 Apr 19
We have used Cornerstone since we purchased our home a few years ago. They have been nothing but amazing to us!! They always do their best to get you a same day appointment and the techs are super friendly and explain everything well. Ronnie M was our most recent tech. Upon arriving at my house, he explained the issue immediately and offered a final solution so I should not experience the same issues any more. I'll be a cornerstone customer for life!
Andrew Saadeh
19:58 26 Apr 19
Michael came out for a spring tune up. He was extremely professional and friendly. I can't say enough good things about his patience to explain things and his willingness to help out. Just a 5 star experience all around. This is the kind of service that will change the industry!
guada lueck
16:09 30 Apr 19
On time, very knowledgeable and friendly. Gave me good tips on keeping my a/c running in top condition. These folks installed my new a/c and water heater about 3 years ago and the follow-on service has been great. In an emergency that occurred at midnight last year, they were there early the next day to fix it. Highly recommend.
Kevin Staninger
17:59 03 May 19
Had two technicians the same day and both were FANTASTIC!!! Thorough, clean, friendly and didn't try to sell me something I didn't need or want. I am a customer for life.Update....James Gordon came out and he knows his stuff. An inspection of my home stated the air handler was vibrating. After literally 1 second of listening to it run, James knew something was up. Luckily it was a simple piece of insulation, but James knew his stuff. Thanks again!!!
menro02
11:38 05 May 19
Fantastic experience - everyone I spoke to was extremely nice and professional (Reese, Jerry, Carlos, Doug, office staff). They rearranged their schedule based on my emergency (water heater burst) and showed up exactly when they said they would. All the work was done professionally and at a fair price. Cornerstone is my new "go to" for all my electric/plumbing needs.
Mark Kirkland
12:17 16 May 19
I needed a faucet replaced in a property I owned. Danny N came and did a thorough professional job after he himself had had quite a long day. He's a really good guy and Cornerstone is fortunate to have him representing them in the field. I would recommend Cornerstone for any repair needs.Thanks,
Greg Kornacki
13:47 05 Jun 19
James G from Cornerstone Pros did a great job in resetting our air. He wasvery professional with 25 yrs experience. The problem was an auto shut-offfloat that shut the unit down. We have a new 5 ton unit, works great, can hardly hear the unit run. HAPPY WITH CORNERSTONE & JAMES G.
e k
17:16 08 Jun 19
James G arrived a few hours after our ac went out last night. He is courteous, knowledgeable, professional, friendly and explains the problem and resolutions clearly as he goes along. It was late at night, and his energy and pleasant personality was refreshing. He knew immediately what the issue was, a drainage problem, and had our ac up and running in 15 minutes. He is efficient, a pleasure to deal with and we fully trust him to work on our ac anytime. I hope we see him for our next service call. 25+ years in the business and it certainly shows......he takes pride in this work and is a true gentleman. Thanks so much James G!
Kenneth Lee
21:05 08 Jun 19
I have used Cornerstone Pros a few times now. Their pricing is fair, they are always on time, but most importantly, their technicians are very knowledgeable. I have had a plumber, electrician, and AC tech come to my home and all of their work has been done quickly and professionally. The issues they fixed have not occurred again. With their membership you even save money in the long run. Mine has paid for itself.
Florence Jensen
02:54 12 Jun 19
I am a relatively new customer, but more important, I am a satisfied one. Every family needs a good electrician, plumber, and AC service technician, and Cornerstone employs them all. It really is a comfort to know who to call when these types of services are needed.Most recently Gary was the electrician who installed a new panel box at the power pole. No more tripped breakers—such a relief! He was extremely knowledgeable and took the time to explain what I needed to know as the homeowner.I chose to join their plan which offers discounts to its members. It was a good decision.
Humberto Ruiz
23:47 13 Jun 19
Hi my experience on first visit from technitian Reese, was very pleasant, I feel great with his knowledge and aptitude, very humble person.I hope I can work with him and Cornerstone in the near future.Every person I spoke to at Cornerstone was courteous and responsive.I will wait until they can work on the price for the amount of work that has to be done in my house.Meantime the communication is great.I will recommend them based on the communication which is very important to me. HR
Angela Portz
19:50 20 Jun 19
My A/C started blowing warm air and the fan on the unit was not turning. Got very hot, very quick in my house. I called Cornerstone because a few weeks ago they put an entire new unit in my sons house and did a great job. I called them and Michael showed up in a reasonable time. He was so professional, friendly and most of all, honest! The only thing I needed was a new capacitor. He checked the entire unit including freon level and air handler. Everything was fine. And I have a very old A/C unit. I was expecting to hear really bad news. I only had to pay $311 total! My A/C is working better than before. Will call again with any A/C needs. Thank you Michael and Cornerstone.
Christina Whitten
00:19 21 Jun 19
Josh S and Jon S came to my home today for routine maintenance on my A/C and to clean the dryer vent. What a GREAT experience. I wasn't pushed to do anything extra and very laid back. I really appreciate that quality of service and their professionalism. Great staff!
J Wild
17:52 28 Jun 19
I have found Cornerstone to be the most honest, professional service for air conditioning in Florida. All workers are very friendly and more than willing to answer questions and go out of their way to help. I have a maintenance agreement with them which keeps the units running properly and provides other discounts. I had Michael Morrow out today and he did a great job detecting a minor problem which was preventing cooling lower than 79 degrees.
John Renda
19:17 03 Jul 19
Way to GO JAY!!!!Been dealing with Cornerstone for years. I have three houses in Plantation Palms that they service for me. They used to service my old A/C units and then they gave me a great deal and I replaced all three units. I just had a problem with one unit not cooling. It was in a house that I have a tenant in with small children. The part was not going to be available for about 5 days. Jay, the A/C Service Manager helped me out big time. He was leaving for the day so he told me he would pick up two window air conditioners and personally install them for my tenant, all on his way home!That's what I call going over and above to help a customer.Thank you Jay! Really appreciated your outstanding effort.
Michael Heatherly
20:09 06 Jul 19
Josh S was here today for one of our yearly AC maintenance visits and he was fantastic. He took the time to look over everything and really assured us that we are doing the right thing by having a membership with cornerstone. Thank you for keeping our units running at their full potential! Would highly recommend Josh S and cornerstone to my friends and family!
Carolyn Marchant
22:51 04 Jul 19
Bradon was my technician. He called to let me know he was on his way to my house. He was so polite when he arrived, and got right to work. He worked, and completed his work. He did a great job! He told me everything I needed to do to make my air conditioner more efficient. He was not pushy at all. I want Brandon to come for all of my air conditioner needs.
nicolina tav
21:57 16 Jul 19
Although I have used Cornerstone for our air conditioning , ( Been thrilled with the service), this was the first time I used them for Electrical work. From the moment Jerry our service tech walked in the door he was polite profession and very knowledgable. He took the time to explain what he was doing and answered all my question. It was a hot day and Jerry had to work outside as well as inside and some how he stayed positive. Once again Cornerstone provides quality service.! I will be using them again!
Tampa Pig Jig
11:37 18 Jul 19
Matt was incredibly helpful when our AC unit was acting up (in this July heat, yikes!) and was able to work quickly, after hours, to diagnose the issue and make recommendations. We were very comfortable with him and trusted his expertise. Definitely ask for Matt!
Susanne J. Perla
23:29 01 Aug 19
One of our units just quit and the other was working on and off - with record high temperatures outside, of course! The response when I called was prompt, friendly and helpful. The technician, Rob, came on time and was very professional, knowledgeable and friendly. He kept us well informed from beginning to end of service and answered all our questions. We plan to ask for Rob for our twice yearly maintenance which was very reasonable. I'm glad I called Cornerstone!
paul goble
12:18 13 Aug 19
This is the second time I've had Josh from Cornerstone provide a tune up and inspection service on my ac units. Before I moved out of my old house and now at my new house. He does a very thorough job and is really professional. I don't get the feeling that he's trying to sell me something I don't need. He seems very knowledgeable and offers solid advice and information.
Christina Baker
14:48 19 Aug 19
Cornerstone was fabulous! Here fast to replace our 2 ancient a/c units all in one day! We were dying here with no a/c in the middle of August! Efficient, provided great service with a 12 year warranty, thank all of you so much!❤
Cara B
16:17 21 Aug 19
Cornerstone Pros are amazing! I needed AC, plumbing and electrical work done and they coordinated it so they all came the same day! They were all very professional and excellent communication. It's great how the office calls to verify the time and send you an email and text with the technicians info and photo ID.
Ted von Eiff
17:10 22 Aug 19
Jeremiah R. showed up on time and performed the necessary repairs and installations in a skillful and professional manner. He was friendly, provided helpful advice, finished his work quickly and efficiently. No mess, no problems. He will need to return in a few days to install a new replacement shower head and control set as these are not standard equipment on the truck. I was very impressed by Jeremiah and will definitely request him for all future plumbing needs.
Mary Eisenacher
22:54 23 Aug 19
Our maintenance contract includes two routine maintenance visits per year. The technician, Kyle, arrived on time today and was courteous and considerate while he was here. He did a thorough job of dismantling and cleaning out our AC system, taking before and after photos to show us what had been done. He cleaned our filters, too. When he left, our AC ran so much quieter than it had been running. We are glad we signed up for their maintenance program.
PB
17:10 25 Aug 19
Excellent customer service. This company in the owner Dana were fabulous. They responded to my concern, quickly addressed my need, And scheduled an appointment so that my AC could be completely replaced soon. The value and quality work are exceptional. The 5th star is because cornerstone is the 1st company in more than 3 years that has arrived earlier or on time to an appointment schedule agreed upon. Thank you Dana, Travis and partner
Christian Knowlton
20:17 28 Aug 19
Pete T came over this morning and helped me pick out and install a generator breaker box in my garage. He was professional, courteous and knowledgeable. He did the job and made the new breaker box look like it belongs there. Thank you so much Pete!!
Lil Collier
22:57 19 Sep 19
Gary was polite, courteous and listened. He did get a part of my electrical problem working. He has given me a quote. He appeared to be efficient and experienced. We serve the same God. That"s nice.9/18/19Jerry is the electrician who waited patiently with me today for the county to inspect and the electric company to turn the power back on. Very nice man and he seemed to know what he was doing. The county passed the inspection and Withlachoochee Electric turned the power back on. I am pleased.
Tammy Moore
16:52 25 Sep 19
Brandon did a fantastic job clearing out our clogged AC drain. I have lived in FL my entire life and have had many experiences with AC techs and Brandon was by far the best. He did a thorough job making sure the unit was clear, not just the drain line going outside. I was very impressed!
Donna Rupert
20:49 29 Sep 19
I hired Cornerstone to repipe a entire 1968 house that I was having renovated. I also had them install the shower pan and water heater. I cannot say enough good things about them. Friendliness price and quality of service exceeded my expectations. They very dependable and showed up when they said which was not case the other contractors that I hired.
Andy Whitten
12:37 09 Oct 19
Very pleased with Mark S who installed my water softener and carbon filter system. Cornerstone did an excellent job giving me my options and quotes. They did not push or try to make me choose as their people do not work off of commission. Mark installed it, gave me all the details of what he did and answered additional questions that I had. Very pleased! Will likely use them again.
Tina Sanchez
15:16 10 Oct 19
I like that they send pictures of technician that will be coming to your house. This was the second time Josh has been here to check the AC. If you can request a tech request Josh. You will not be disappointed. He is very professional, easy to talk to and tells you everything he is doing. You can tell he likes his job!
Steve Chowning
20:54 01 Nov 19
This company is amazing. My AC went out and I had Rob at my door within an hour and it was late on Halloween night. Rob assess the situation and while he said he could fix it, it would be stepping over a dollar to save a penny. LOL. I agreed as the unit was old. Rob was able to have financing in place on the spot and lined us up for a total refit in the morning. At 7 am Daniel and Jason were at my door and hit the ground running. It was like an Army hitting the beach. They had I believe Jason run in as well. This company did a late night service and TOTALLY new system in place well under 24 hours. This is not my first Rodeo and had service with other companies that took a day to even look at it then days to fix. I would highly recommend these men and Cornerstone to anyone. Very impressive. My neighbor will be calling soon. He was impressed as well.
Steven Fiala
14:00 12 Sep 19
I don't normally comment unless the experience is very good or bad. In this case every aspect was amazing; from the wonderful customer service when I first reached out at nearly midnight to the technician that arrived first thing the very next morning. His professionalism and ability to explain not only the issue but the options available to me were comforting. I can't say I've ever experienced that level of transparency and it put me quite at ease. I will never hesitate to call Cornerstone or recommend to a friend in the future.
Sean Marcus
00:11 09 Dec 19
Second time calling Cornerstone in emergency. Last time, we really liked the technician they sent out(Ronnie), but this time we got Rob W. Service was just as solid and fast, he was extremely friendly and had us up and running in no time. He gave us a few options and some honest insight on each, with no pressure to upsell or convince us we needed the most expensive thing. We really appreciate the honesty and friendliness!
Sheryl Springer
16:05 12 Dec 19
Great company. Always on time, responsive and knowledgeable.Josh just serviced our unit, he called before he arrived, sent his pic as well so I knew it was him when he arrived, and he explained what he found and did. Highly recommend recommend this company!
Vicki Doulton
22:19 26 Dec 19
Reese arrived not long after I called the company. He was great! He is very professional & fixed the issue immediately. He gave a quote for a new water heater that was fair. I'm grateful for his honesty and friendliness. Definitely recommend Cornerstone. ☺️👍
Heather Tressler
21:40 30 Dec 19
Super impressed. Not only did they squeeze me in at the last minute but sent me updates letting me know when the tech would arrive. They sent a photo of the technician so I knew who to look for. Our tech was knowledgeable, honest, and quick to fix the issue. He rcommended upkeep for our unit. Great service all around. Would definitely recommend!
Qwerty Pop
10:14 04 Jan 20
I highly recommend getting the a/c plumbing and electrical package with cornerstone. They came and fixed a few problems we thought were big problems but were minor for nothing with the package. They gave very reasonable estimates on fixing a few things that we need fixed but didn't push getting them done just let us know what the problem was and what can be done to fix it if and when we want. They are extremely reliable and friendly. We are so glad we went with cornerstone when our hot water heater went out and got the package. Also the plumbers and electrician all came at the same time for our six month inspection so we didn't have multiple appointments to be home for they said which was greatly appreciated. We will renew our package when it expires it's so worth the very reasonable cost to have everything serviced and checked.We are so happy that a few of our house issues were not a big problem easy fixes that we would have never known about had they not showed us the problem and solutions. We will use cornerstone for all our a/c plumbing and electrical needs for sure. So I strongly recommend getting the service package it's worth it
Christina Boulnois
15:08 04 Jan 20
Josh and Ryan were very professional in explaining technical details of our air conditioner following the service to the unit. They were punctual to the scheduled appointment and were courteous and friendly. We appreciate the service provided by Cornerstone Pros.
Richard Hildebrandt
20:02 06 Jan 20
I called Cornerstone to remove an old tube and tile wall surrounding around it. After that they installed a new Jacuzzi tube. They were prominent and professional. I would use them again. Job well done. They did a great job. My wife and I are very happy with it.
nydia rivera
21:49 16 Jan 20
Today I had the BEST Experience with Cornerstone - Air Conditioning!! They were on time, very professional and delivered excellent service. I would recommend them to everyone. I am so happy that I called them. I don't think I will ever use another company!! Such a wonderful experience!!!
Robert Basso
00:08 18 Jan 20
I have been a customer of Cornerstone Pros for about 10 years. They have consistently provided excellent service and support. Ronnie was the technician for my most recent preventative maintenance a/c service. He did an outstanding job. He pointed out and explained in detail a few issues that I will need to address. Ronnie was professional, knowledgeable, helpful, took the time to explain things in detail and answer all of our questions. Ronnie was real pleasure to work with. I can highly recommend Cornerstone Pros.
Kenya Smith
00:24 03 Feb 20
Awoke to a Super Bowl Sunday nightmare. Clogged master bath toilet backing up into shower. 1st experience with Cornerstone Pros could not have gone better. Called them and was reassured they would help. Was given an appointment time (no huge window of time). Then followed by a text and email confirming appointment and introduction email with a picture of Carlos my tech.Carlos was incredible. He listened to me about what was happening and quickly reviewed the plumbing issue. He provided me with my options and went to work. I am so impressed with your company and especially Carlos. If all your staff us as good as him.... then BRAVO
Crystal Ayala
21:11 10 Feb 20
I had a great experience using Cornerstone Pros.. The plumbing technician, Jeremiah R., that came out to work on my washer drain did an awesome job.. He was very efficient in his work.. He was knowledge and informative as well.. I really appreciated him coming out to service the drain and resolve the problem so that I can get back to one of my many stay at home mom tasks, laundry! Lol!! Thank you Jeremiah and thank you Cornerstone Pros for being amazing! My family is extremely appreciative and happy to have clean clothes again, thanks to you guys.. 😉🙌🏼😄👍🏼
C Castendyk
15:00 18 Feb 20
Satisfied OCD customer. I first want to say that I like to do my research before I buy anything and I mean anything. I usually will google for a while to narrow things down and then I will make my decision. I called around and got a few quotes for an A/C unit. Mine was 14 years old. I chose Cornerstone because their unit has a 12 year parts warranty and an automatic 1 year warranty on labor. Cornerstone advised I needed an air return installed in the back hallway of my house because none was installed. Mind you the house was built in 2004. The 2 guys (Daniel and Larry) came out and installed my unit. They were top notch. I am nerdy and asked tons of questions. They answered every one without hesitation. I have to admit I have installed a unit myself in the past with the help of a friend. We were not experts buy any means but the unit worked. After asking a bunch questions to these guys, I clearly didn't know enough to properly install that unit. These guys take so many steps to ensure the unit is installed and tweaked so that it runs perfectly.Cornerstone sells many brands and I chose the Daikin. It has a 12 year warranty and is a Japanese brand. Think of Honda and Toyota when you think of Daikin. I got a 16 SEER Heat Pump. a big step up from the 12 SEER that I was replacing.By the way I had them install a unit at my parents as well. They are as happy as I am.Bottom line is do your homework. Google stuff, ask questions, and be curious. Its a big investment. And give Cornerstone a try, I'm sure they will make you happy like my parents and I.
Doug Gindling
20:44 05 Mar 20
We've had nothing but good experiences with Cornerstone. They've done a great job keeping our A/C system up and running. Ronnie did a thorough check of our system today and offered some helpful suggestions for keeping it running smoothly. Recommend without reservation.
Monroeville
01:25 14 May 19
Good, Honest but can be be costly like any air Co in Florida. They know what their doing, very knowledgeable and the price reflects it. But I believe its worth it. Joined the savings club, so maintenance is scheduled and discounts on cost helps in emergency situations.I trust the reps they send out since Ive met them more than once, good retention at this Co is comforting. Its now a rental property so Im okay with contracting with a Co that diesnt take advantage and does a Great job handling any air issue! I appreciate you Cornerstone & Ronnie is the Best👍Phenomenal experience. Serviced our first home with a/c work, and plumbing over the years. Turned it into a rental and they've been keeping up the maintenance for the past two years. All the staff I've encountered has been knowledgeable and courteous. Always give fair pricing and discounts to club members/ long term clients. Never had to question or worry about the quality of work and we live in another state away from the property. Professional, timely, work done right the first time around. Listed as my vendor with our property management company. Nope their not cheap but neither is their quality of work/ service. You get what you pay for! Extremely trustworthy and Highly recommended.
Victor
23:54 28 Mar 20
Quick call back during a nationwide crisis. Scott was freaking awesome. He did everything so fast. Including going to pick up a gas water heater and coming back. What I liked the most was that right off the bat he didn't try to run any gimmicks. Great service!! Definitely would recommend this business.
Jacob Klages
20:40 21 May 20
I am very impressed. Josh and his partner did an excellent job, they were respectful, on time, and not a bad deal on pricing. Thanks again guys
Next Reviews
Write a review
View our reviews on Yelp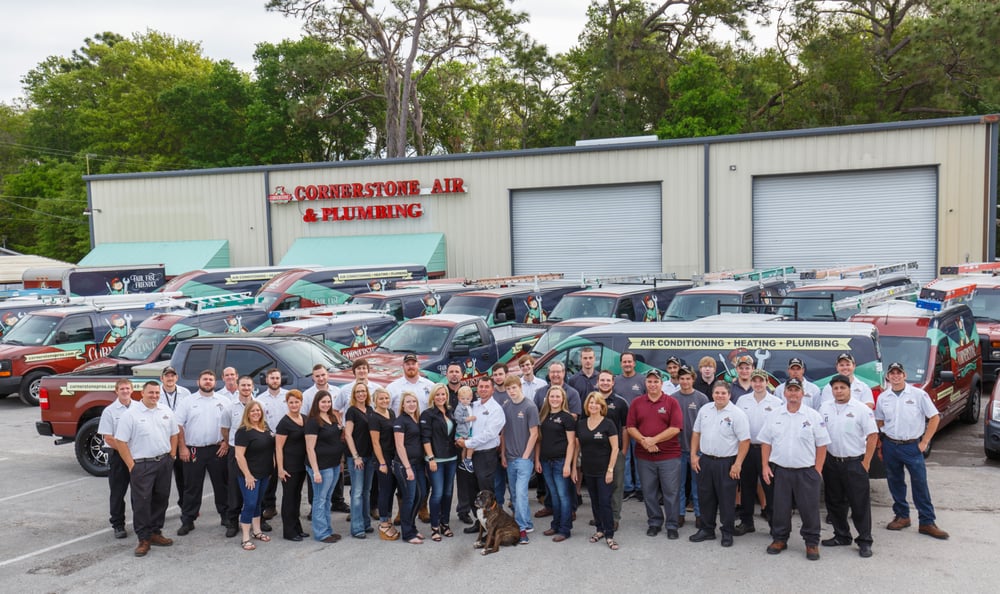 Based on 92 Reviews
Check us out on ReviewBuzz
Check us out on HomeAdvisor.com
RATINGS & REVIEWS