Drain Cleaning in Tampa Bay Area & the Gulf Coast
Snappy Solutions for Slow Drains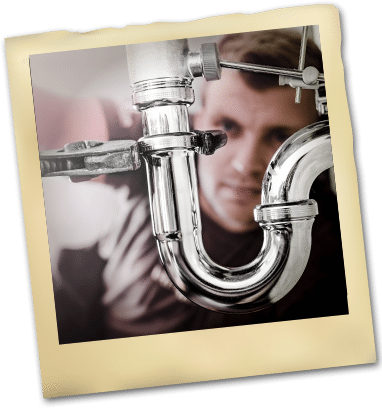 Whether your sink is draining slowly or refuses to drain at all, it's no doubt a clogged drain can quickly become a major pain. Even more, it's a sure-fire way to create chaos in your home or business.
Thankfully, at Cornerstone Pros, our team's intentions are clear: Unclog your drain swiftly and efficiently to restore order. Through our thorough drain cleaning services in Spring Hill, Wesley Chapel, and the surrounding Tampa Bay areas, our professional plumbers will deliver a plumbing solution that not only removes blockages, but also prevents them from coming back.
Drain Away Deficiencies
From hair to grease to food, any objects that go down your drain have the potential to mess with your plumbing's efficiency. When this occurs, you might be tempted to take matters into your own hands, using dangerous chemical drain cleaners and a plunger to remove the clog. But, even if it works, it's only a temporary fix.
Certified plumbers provide a reliable, longer-lasting solution that's guaranteed to clear the way to a worry-free home.
From minor clogs in Tampa to complete blockages in Land O' Lakes, FL, professional drain cleaning services use methods that are safe for your pipes and will:
Clear your drain safely and efficiently
Keep drains flowing fast
Remove buildup that leads to additional problems
Recommend maintenance techniques that prevent ongoing blockages
…And more!
Clearing the Way to Comfort
Don't let a clogged drain cause a major headache. Instead, allow Cornerstone Pros to help. Our team in Land O' Lakes is Florida's plumbing expert in drain cleaning, clog removal and pipe maintenance. Our certified plumbers will work swiftly to provide your system with efficient solutions—the first time around. We will drain away your plumbing worries—for good.
Even more, at Cornerstone Pros, we believe in providing a large menu of quality-plumbing services at affordable prices—without hidden fees or the need for our customers to read the fine print. From whole house repiping in Wesley Chapel, FL, to hot water heater services in Spring Hill, Suncoast home and business owners can trust our team with all of their plumbing needs. After all, our emergency plumbing service proves we work around the clock to ensure your comfort.
Contact Cornerstone Pros for Drain Cleaning Services in Florida
At Cornerstone Pros, our team understands that clogged drains can be a major disruption. That's why, in the Tampa Bay area, we respond to your plumbing request quickly—any day, any time.
All of our skilled technicians at Cornerstone Pros who work in your home or business are professionally trained, background checked and drug tested.  Our technicians also drive fully stocked trucks to ensure they are able to get the job done the first time out to your home or business.
To schedule drain cleaning or a plumbing repair, call us 813-995-7558 or submit an immediate service request online today!