With Us, Going With the Flow Comes Easily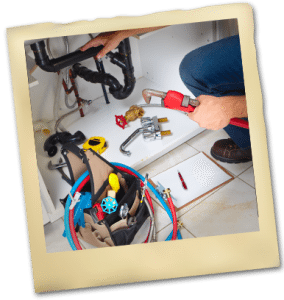 From taking a shower to washing your clothes, your daily routine—and countless other home activities—rely heavily on your plumbing system's performance. The same is true in a commercial space. Because of this, there's nothing that drains contentment quicker than faulty plumbing.
Thankfully, from swift repairs to dependable fixture installations to thorough system maintenance, our superior plumbing services are designed to flush away Florida residents' and businesses' plumbing worries—for good.
Get a Handle on Your Plumbing
Your plumbing has a large impact on your comfort. So when something goes wrong, it's important that you address the issue right away. In fact, when left unaddressed, even a minor plumbing problem can escalate into a larger, more costly catastrophe. This includes water damage, inflated utility bills and wasted resources.
But don't worry. You can stop your faucet or drain from turning into a major pain by staying on top of your system's wellbeing. This means providing quick and professional repairs, in-depth maintenance inspections and trustworthy system installations before it's too late.
From small fixture repairs to house repiping, Cornerstone Pros' certified plumbers are here to help you get a handle on your plumbing. Our team's extensive hands-on experience, industry expertise and dedication to our customers certify that we will provide fast, convenient plumbing solutions every time. Plus, we back our work with solid guarantees. When you turn to us, you gain long-lasting peace of mind.
The Pipeline to a More Comfortable Home or Business
At Cornerstone Pros, our intentions are clear: keep our clients' homes and businesses comfortable no matter what. Our team continuously updates our comprehensive plumbing services to meet your residential or commercial space needs.
From Brandon, FL, to Pasco County, FL, our team is one that every Florida homeowner and business can trust. Not only will our team treat your home or business as if it were our own—that is with the utmost respect—we certify that our members will show up fully equipped to complete the job at hand effectively, the first time around, too. Best of all, because we make it a priority to background check, drug test and professionally train each and every one of our team members before they're allowed to step foot in your door, it's guaranteed you can trust our plumbers.
Plunge into our extensive line of plumbing services:
Tap Into Even More Care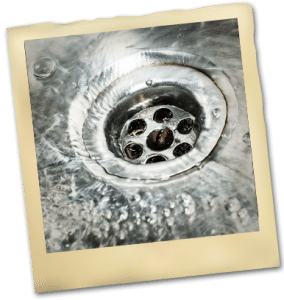 Don't let your comfort stop at our plumbing services. Our company offers 24-hour heating and cooling from Brandon in Hillsborough County to Wesley Chapel in Pasco County and beyond. So, whether you're in need of a heat pump installation, an air conditioning installation or a plumbing service, you can trust our team to deliver effective solutions for your home and business comfort needs. In fact, we promise our superior products and individualized customer care will exceed your expectations every time—no matter what.
On top of that, we make total comfort more budget-friendly by offering affordable plumbing maintenance agreements and tailoring our payment plans to fit within your financial restrictions. Plus, with our firm and upfront pricing plan, you never have to worry about paying more than you should.
Contact Cornerstone Pros for Plumbing Services in Florida
For many, the greatest thing since indoor plumbing is peace of mind. However, our team at Cornerstone Pros knows these two gifts flow hand-in-hand: If your plumbing system is free of problems, your mind is free of worries.
As Florida's experts for light commercial and residential plumbing services, you can count on us to deliver outstanding service from start to finish on every project. To request emergency service, schedule a free installation estimate or speak with our plumbing professionals, please call 813-995-7558 or email our team today!