Heat Pumps in Tampa Bay Area
Heat Pump Installations and Heat Pump Repairs & Maintenance
Unlike many other states, Florida avoids most of winter's icy weather—but that doesn't mean homeowners in the Sunshine State are off the hook. In fact, from Tampa to Pasco County, communities across Florida still get hit with cold temperatures in the wintertime. When this happens, your home becomes your cozy escape from the chilly outdoors.
As a resident of the Tampa area or Pasco County, FL, you can trust the team at Cornerstone Pros to help you conquer winter's colder months. Through our top-of-the-line installation and heating services, we promise our certified technicians will shield your home from the cold—all season long.
However, the trick is to find the right heating system: one that fits your comfort needs—and your budget. So, if you're looking for an efficient and versatile heating system with the ability to deliver both cozy contentment and cool relief, then a heat pump may be the solution for you.
The Year-Round Comfort Solution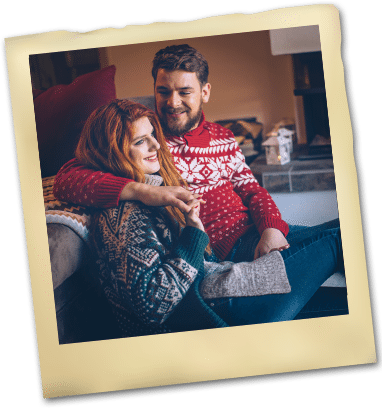 A heat pump is an affordable solution that adjusts its capabilities to match your heating or cooling needs. Though the thought of an HVAC unit that produces both AC and heat might sound strange, the physics behind it is rather simple. In short, traditional HVAC systems generate heat; heat pumps don't. Instead, this system moves warm air in and out of your home.
During Florida's milder cold spells, your heat pump will use electricity to pull heat from the outdoors into your home. Conversely, when temperatures rise, this system removes heat from your home and forces it outside.
So, why does this system's unique ability to move heat rather than generate it make it so special? Well, in comparison to furnaces and other conventional heating equipment, this economical solution:
Saves energy
Retains powerful operation
Lowers annual utility bills
Increases energy efficiency
… And more!
Always Trust the Pros
At Cornerstone Pros, our team works diligently to help you reach and maintain your comfort—day in and day out. So, from providing dependable system installations in Pasco County, FL, to swift unit repairs in Tampa, to thorough maintenance services elsewhere on the Suncoast, you can trust our technicians to deliver top-of-the-line heat pump services for superior comfort—and peace of mind.
Our team understands that installing a new comfort system is a serious investment. That's why our certified technicians will thoroughly evaluate your family's specific requirements to help you decide whether a heat pump is the right solution for your home—and your budget.
Florida residents who choose Cornerstone can guarantee our team will be there from the day the system is installed through its lifetime. Now, thanks to our emergency heating and cooling service, our pros will be there for you every day in between.
All of our skilled technicians at Cornerstone Pros who work in your home or business are professionally trained, background checked and drug tested.  Our technicians also drive fully stocked trucks to ensure they are able to get the job done the first time out to your home or business.
Contact Cornerstone Pros for Heat Pump Services in Tampa Bay Area
It's time for you to cozy up to complete contentment—and the team at Cornerstone Pros can help. Simply fill out our online form or call us at 813-995-7558 today!