Air Conditioning Installation & Cooling Services in Tampa Bay Area
The Gulf Coast's AC Replacement & AC Repair Experts
Florida's climate is hot—but that doesn't mean your home has to be. With the help of a dedicated HVAC company and a powerful cooling system, beating summer's heat is no sweat—literally.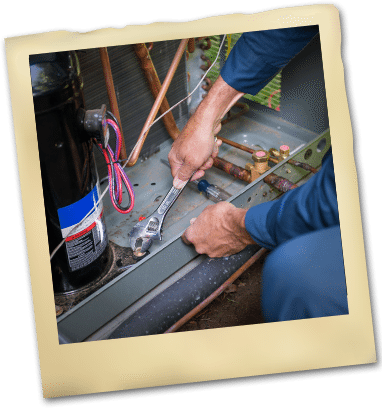 The team at Cornerstone Pros knows that when temperatures soar your home needs reliable, cool relief right away. That's why from our dependable air conditioning installations in Dade City, FL, to our swift AC repairs in Land O' Lakes, FL, homeowners can trust our team to deliver quick and efficient services for cool comfort.
All of our skilled technicians at Cornerstone Pros who work in your home are professionally trained, background checked and drug tested.  Our technicians service all brands and they drive fully stocked trucks to ensure they are able to get the job done the first time out to your home.
The Services That Will Help You Keep Your Cool
Florida residents' AC units work tirelessly to handle the state's high temperatures—often all year long. That means your system can be overworked and in need of some TLC.
From swift AC replacements in Wesley Chapel, FL, to thorough AC maintenance services in Tampa or New Port Richey, FL, and air conditioning repair in the Trinity, FL, area, Cornerstone Pros' team will provide the efficient and dependable air conditioning services your system needs to cool off your home. 
Efficient AC System Installations & Replacements
With Florida's sizzling summer heat, a reliable cooling system isn't an option; it's a necessity. So, whether you've outgrown your current AC's capabilities or your aging unit is near the end of its lifespan, Cornerstone Pros' technicians will help you choose a replacement that best fits you, your family and your home. 
There are some telltale signs that indicate your AC system is in need of a replacement, including:
Unit is more than 10 years old
Frequently requires repairs
Energy bills have consistently increased
Inconsistent hot and cold pockets are apparent throughout the home
Excessive noise stems from the unit
Even though AC units are durable enough to withstand Florida's heat, they are not indestructible. So, from a minor hiccup to a major issue, every cooling system is bound to experience a malfunction eventually—especially with Florida's need for yearlong AC unit operation.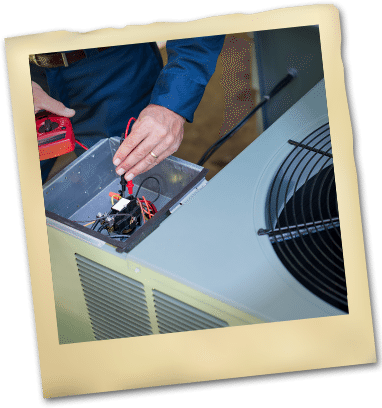 Rapid & Reliable AC Repairs
An AC repair may be necessary if your unit is:
Not functioning at all
Running, but operating poorly
Dripping or leaking water
Making strange noises
Cornerstone Pros knows that malfunctions tend to occur at the most inconvenient times. That's why we repair all brands of HVAC equipment and offer emergency heating and cooling repairs to Trinity, Brandon, Lutz and the surrounding areas. So, whether it's the middle of the night or broad daylight, our team works around the clock to make sure your problems are solved. Count on Cornerstone for reliable AC repair services in areas such as Wesley Chapel, Pasco County, New Port Richey, FL, and surrounding areas.
Thorough Maintenance Services
The best way to protect your AC unit (and your budget) from minor issues and major malfunctions is to keep it operating at 100%. To do that, routine checkups and seasonal inspections are a must. Not only do AC maintenance services protect your home from losing its cool, but they also increase your unit's energy efficiency, minimize the potential of costly repairs and expensive breakdowns, lower operation and energy costs, and extend the life of your air conditioning unit—all leading to a healthier and more budget-friendly cooling system. AC maintenance is a must in the heat of Land O'Lakes and Trinity, FL, and beyond.
Beat the Heat with Cornerstone Pros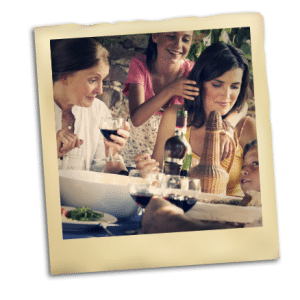 Our service area covers a wide area, including Hernando County towns such as Brooksville; Pasco County towns such as Dade City, New Port Richey, Land O'Lakes, Trinity and Wesley Chapel; Pinellas County; and Hillsborough County municipalities such as Lutz, Brandon, Valrico, Tampa and Westchase.
Serving residents and business owners, Cornerstone Pros specializes in new system installations, repairs and routine maintenance. Our certified technicians have the industry expertise and hands-on experience to perform the task at hand quickly and efficiently to leave your home with chilled relief that lasts.
Contact Cornerstone Pros for Air Conditioning Services in Florida
Whether you're in need of an AC replacement in Westchase, FL; air conditioning installation in Brandon or Lutz, FL; AC repair in Brooksville or Valrico; or AC maintenance in Hillsborough County, Cornerstone Pros is the HVAC company you can trust. To request an air conditioning service in the Tampa Bay area, simply call us at 813-995-7558 or email our team today!